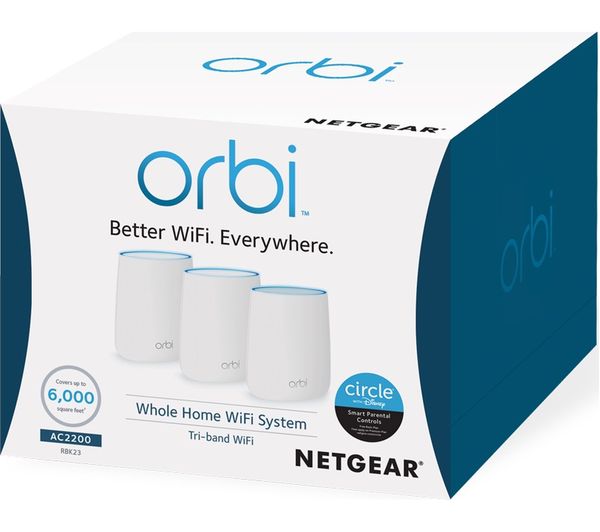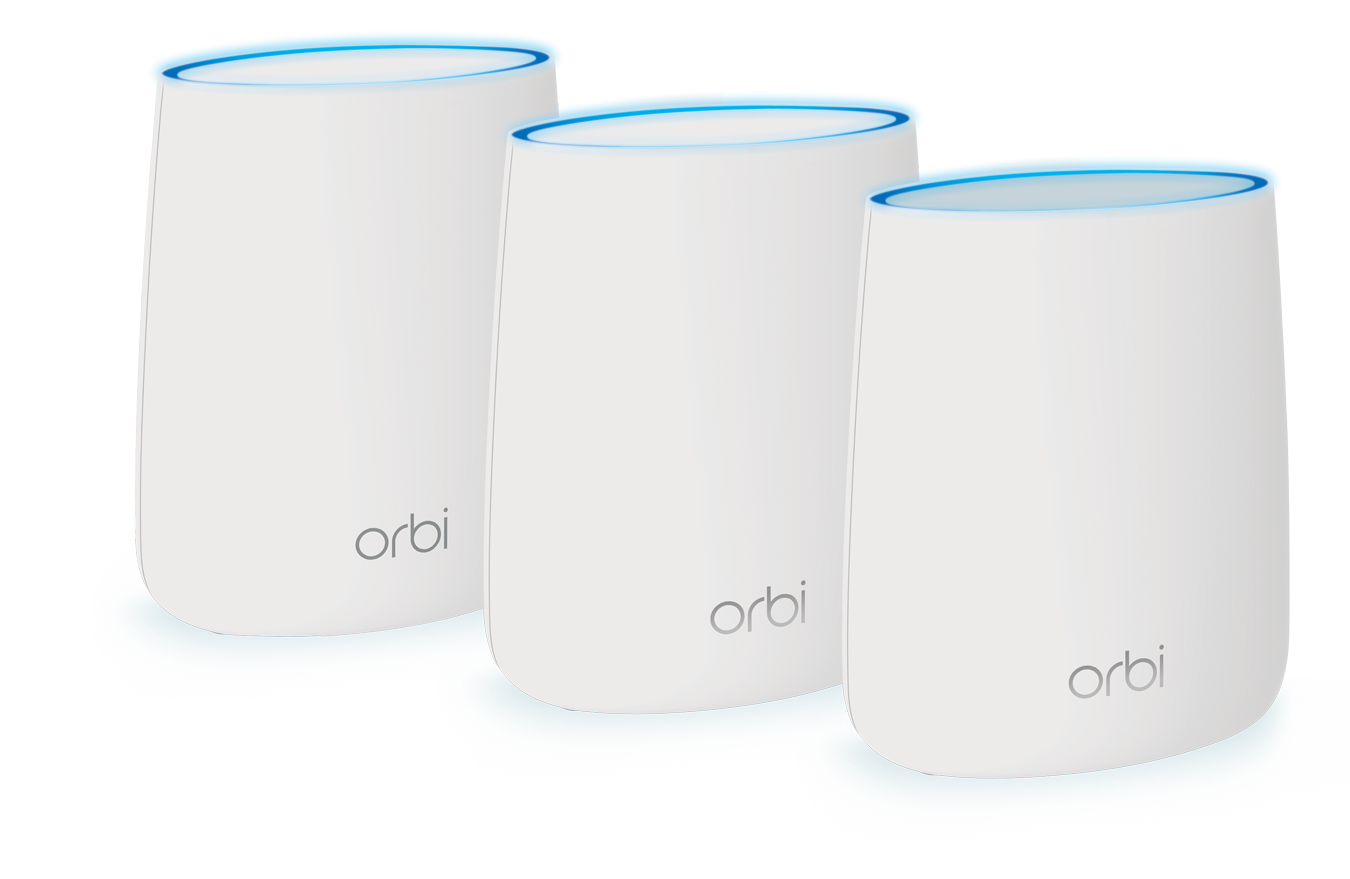 RBK23 Orbi AC2200 Tri-band WiFi System
รหัส : RBK23
เป็น Router WiFi ที่เหมาะกับบ้านหลังใหญ่ๆ ที่มีพื้นที่เยอะ หรือบ้านที่ต้องการใช้งาน WiFi ชื่อเดียวกันทั้งหลัง และสามารถเดินใช้งาน ไม่ว่าจะดูหนัง ฟังเพลง ไปจุดใดในบ้านก็ได้ โดยสัญญาณไม่หลุด
ราคา 15,500บาท
NETGEAR Orbi Home Mesh WiFi System 3-Pack (RBK23)
High-Performance Whole Home Mesh WiFi System- Covers large homes up to 6,000 sq. ft with fast WiFi. System includes a WiFi router and two satellites.
Fast Internet speeds for all devices- The dedicated WiFi connection gives you the fastest and most consistent Internet speeds available, even as more devices connect.
Sleek, contemporary design for convenient placement at home.
Show More
Better WiFi. Everywhere.
Your WiFi Hero
Better WiFi in more places. Orbi helps eliminate buffering and dead zones from the front door to the backyard.
Orbi App
Do more with your home's WiFi.
Easily set up your Orbi WiFi and monitor devices connected to your network.
Put the internet on pause for a specific device or the entire home. A handy feature especially during dinner and bedtime.
Run a quick test to make sure you're getting the best internet speed from your service provider.
Set bedtimes, time limits, and reward your children with later bedtimes and longer time limits. Orbi comes with Circle® on NETGEAR so parents can have peace of mind.
Performance with style
With its sleek, modern design, you can display Orbi like a piece of artwork on your entertainment center. Orbi's gorgeous shell encase four high-gain internal antennas that increase wireless range to the far corners of your home.
An Internet connection that you see
The ring LEDs on top of the Orbi router and satellite briefly glow blue or amber to indicate a good or poor Internet connection, then turn off when a stable connection is established. Check your connection status with just a glance.